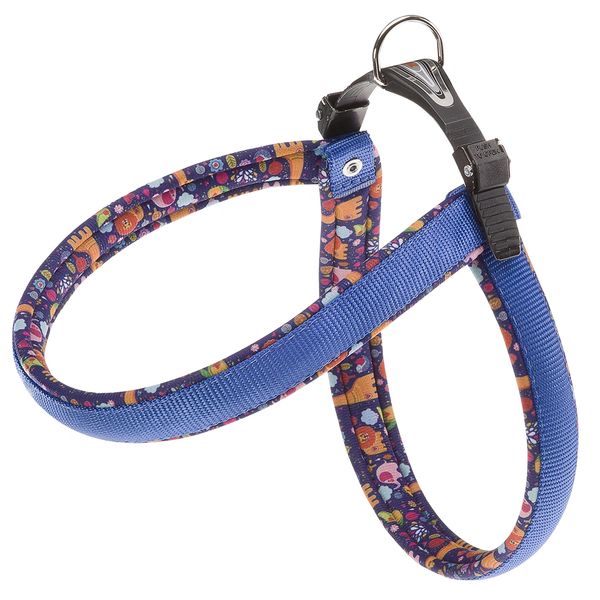 AGILA FANTASY
Sturdy nylon harness for dogs
Ergonomic shape to be very comfortable
Innovative patented regulation system
Perfectly adapt to your dog's size
Proposed in different sizes and cheerful patterns
Matchable to collars and leads in the same range
The dog harness Agila Fantasy is here proposed in an undoubtedly fancyful version, perfect if you like following the trends of the moment even for your four-legged friend's look. Made from nylon, is sturdy and practical, really easy to fit and comfortable, it perfectly adapts to every body type thanks to the micro-regulation system and the articulation between the upper and lower parts. Agila Fantasy harnesses are proposed in 5 sizes and 3 different colours.