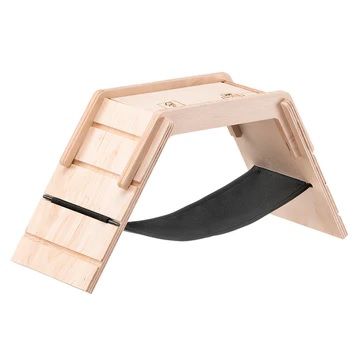 ARCADE BRIDGE (84660110)
ARCADE BRIDGE
Arcade by Ferplast is a complete line of accessories for small animals made of completely natural and high quality material.
The range offers different models of toys designed for the entertainment and the well-being of your small animal.

Arcade Bridge is a nice toy bridge suitable for hamsters and mice, useful for encouraging exercise and movement. In fact, it allows your rodent to climb and is equipped with a comfortable hammock for moments of relaxation. Easy to assemble, comes in assembly kit.
It is made of FSC™ certified wood, that is sourced from forests that are managed correctly and responsibly according to strict environmental, social and economic standards and other controlled sources.