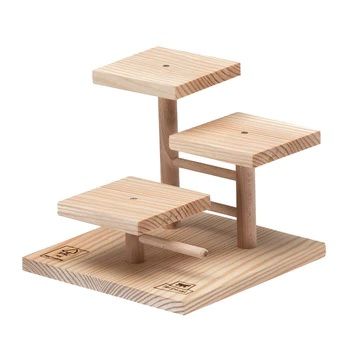 ARCADE PODIUM (84660120)
ARCADE PODIUM
Arcade by Ferplast is a complete line of accessories for small animals made of completely natural and high quality material. Within the range, you will find different models of toys designed to ensure maximum enjoyment and well-being for your pet.

Arcade Podium, suitable for hamsters and mice, is an original 3-level wooden pedestal equipped with platforms, useful for encouraging exercise and movement. Easy to assemble, comes in assembly kit.
The accessory is made of FSC™ certified wood, that is sourced from forests that are managed correctly and responsibly according to strict environmental, social and economic standards and other controlled sources.