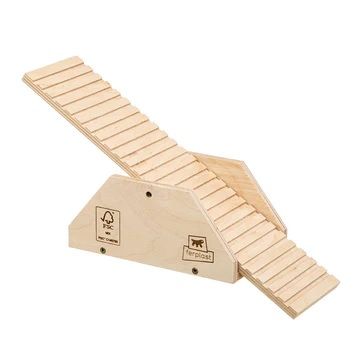 ARCADE SWING (84660100)
ARCADE SWING
This fun swing for hamsters and mice is perfect for ensuring maximum enjoyment for your pet. Made from all-natural, high-quality material, it helps keep your rodent moving and healthy, helps strengthen and tone muscles. Equipped with a solid support base, the toy has comfortable steps for climbing and swings from side to side as the small rodent passes.

The swing is made of FSC™ certified wood, that is sourced from forests that are managed correctly and responsibly according to strict environmental, social and economic standards and other controlled sources.

Within the Ferplast Arcade range you will find various toys and accessories for small animals from which to choose the one that best suits your needs.