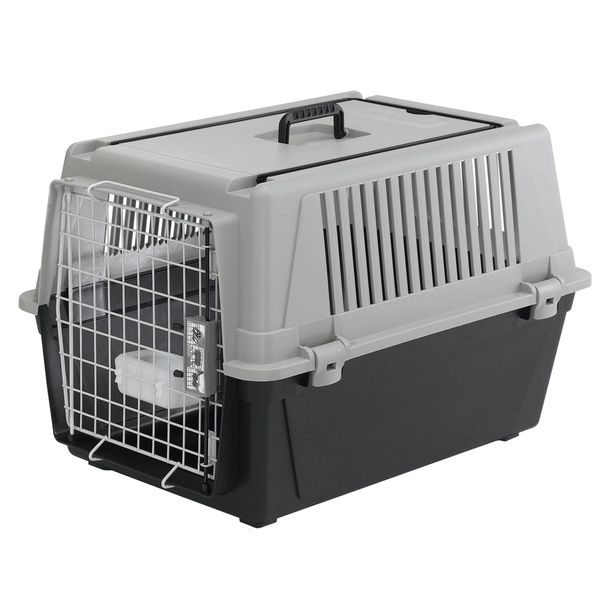 ATLAS 40
Comfortable and safe, ideal for medium-sized dogs
Usually accepted by airlines for transportation in the hold
Double handle: fixed and extensible
Produced according to IATA air transportation regulations
Set off with your dog without any worries - your trip is sure to be enjoyable! 
The Atlas 40 pet carrier is particularly suited to medium-sized dogs. It can also be used for travel by plane, as it is usually accepted by most airlines for transportation in the hold. 

The base and the top are made of solid plastic and the door is made of plastic-coated steel. Atlas 40 is very functional and features both a fixed handle and an extractable and extendable one making it easy to transport. Large lateral ventilation grilles allow for proper air circulation. The snap clips with safety locks keep the carrier tightly closed and stable even during longer journeys.
The Atlas 40 pet carrier for dogs is sufficiently spacious and allows your pet to stand up during the journey and to drink or eat whenever he wants, thanks to plastic feeding trough which is accessible from outside.
Included inside the package, at last, you will find some clamps which can be fixed to the carrier door to guarantee more safety and 8 screws which can be fixed to the suitable holes of side closing systems. 

You can also purchase the washable cotton cushion or the special L145 wheel kit separately.