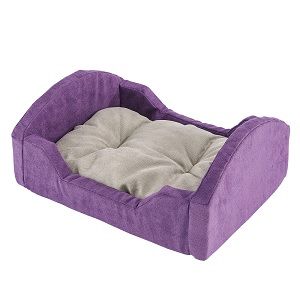 BEDDY
Bed for cats and small dogs complete with soft cushion

Dimension: 46 x 35 x h 19 cm

Water-repellent fabric
It can be machine washed at 30°
Your pet will sleep soundly in this soft, cosy bed! Beddy is compact in size, with higher sides, to ensure extra comfort for your pet, and a lower front area for easy access. It also has a soft cushion inside. It is recommended for cats and small dogs and is made in soft, waterproof fabric and comes in two different colours. 
Beddy is easy to clean and look after and can be machine washed safely at low temperatures.