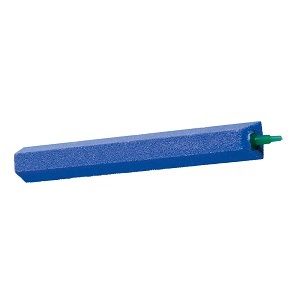 BLU 9021
Air stone for aquariums air pump. 2 sizes.

Air stone for acquarium air pumps
Special long shape
Can be fixed to a pipe and to an air pump
Two sizes available

Especially designed to be used together with aquarium air pumps Airfizz, aquarium air stones BLU 9020 and BLU 9021 can be easily applied to the aquarium air pumps thanks to the special silicone or PVC tubes through the connection they are equipped with. These air stones have a length of 11.5 or 16.5 cm.