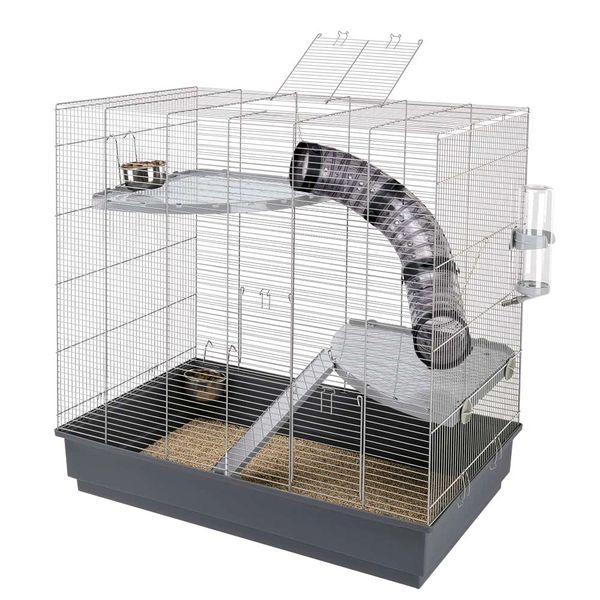 JENNY (57058801)
JENNY
Jenny is a cage for rats with a vertical structure to give your rodent all the space they need. Thanks to its internal plastic shelves connected by tubes, the rat can have fun accessing the various levels of the habitat, thus always keeping in perfect shape.
Also suitable for chinchillas, the habitat is made of painted metal mesh with a containing bottom in thermoplastic resin, is equipped with doors that can be opened from the outside, also equipped with a safety closure system.
The cage is equipped with other accessories such as drinking bottle, plastic ladder and steel bowls for food, hygienic and resistant, equipped with special fixing hooks.
The bottom easily detaches from the metal mesh structure to allow for quick and easy cleaning.
Available as an option, you can also buy the wooden stand Sumet 73S Wood with wheels.