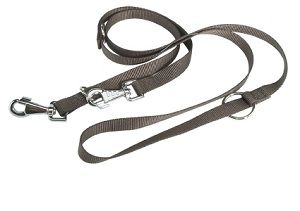 CLUB GA
Nylon lead ideal to train you dog
Extensible to maximum 200 cm.
Two models in four or three colours available

This is a very robust and reliable nylon lead. Ideal for training your dog, Club GA can be extended up to 200 cm; it can be easily fastened to your dog collar ensuring a perfect control of your animal. 





The dog lead Club GA is available in two different sizes and four nice colours: black, red, blue and brown in the smallest size, black, red and blue in the bigger size.