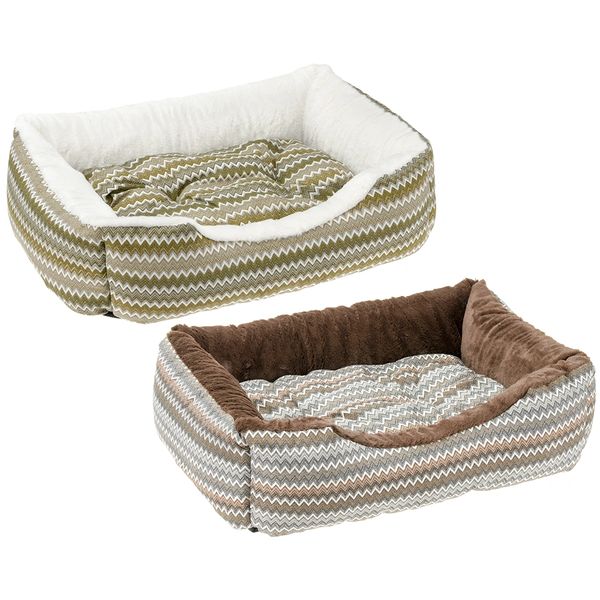 COCCOLO PLUSH
For cats and small dogs
Internal cushion included
Machine washable at 30°C
This is a small, super soft bed in cotton fabric for cats and small dogs. Let your pet relax on this soft bed with its padded sides and internal cushion. When pampered like this, as if in a soft embrace, your four-legged friend will definitely feel at ease. Coccolo comes in different sizes and colourful patterns for all tastes. The smaller sizes Coccolo 50 and 60 are suitable both for dogs and cats, the larger size Coccolo 80 is very comfortable for dogs.