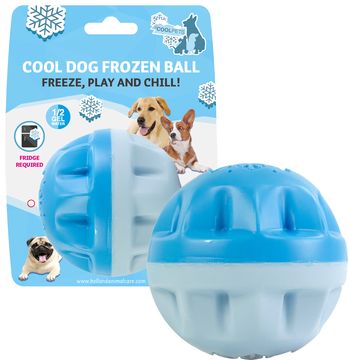 COOL DOG FROZEN TOYS
The Cool Dog Frozen Ball from °COOLPETS has an empty core which soaks up water and holds it after freezing. Over time, the ice will melt and the toy will gradually releases water for long-lasting refreshment. Perfect for fetch or simply to cool off your hot dog. 
The light blue side of the ball consists of a cooling gel and the other side you can fill with water. This allows your dog to enjoy the refreshing effect of playing or chilling. 
The Cool Dog Frozen Ball will keep your four-legged friend hydrated during playtime! 
Size

ø 8 cm