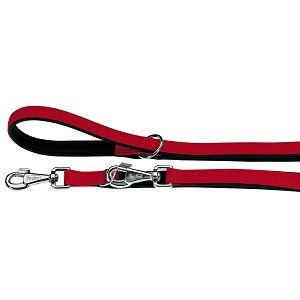 DAYTONA GA 20/200
Nylon lead ideal to train you dog
Extensible from a minimum to 120 cm to maximum 200 cm.
Single model with four colours available

A nylon lead for training your dog; its handle with a soft padding avoids abrasions to your hands. Daytona GA is a lead you could short or extend as you like, from a minimum of 120 to a maximum of 200 cm, very strong and comfortable thanks to its soft padding and ergonomic handle. 





The dog lead Daytona GA is available in one single size and four different colours: black, red, blue and brown.