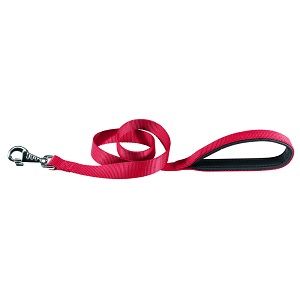 DAYTONA LEADS
Nylon dog lead
Ergonomic handle and soft padding
Ensures the maximum comfort for you and your animal
Prevents abrasions
Complete range of colours matchable with collars and training leads

Daytona G is a nylon dog lead with a soft padding, a particular system of padding of the internal tape which results very soft and comfortable when coming in contact with the animal neck. At the same time, the innovative construction of the handle with an ergonomic shape is for you a guarantee of a safe grip.





The range of Daytona leads proposes besides the classic colours like black, red and blue also the new brown colour. 




In addition to the dog leads, we would like to remind that you could also find dog collars, dog training leads, short dog leads with nylon or metal cord.