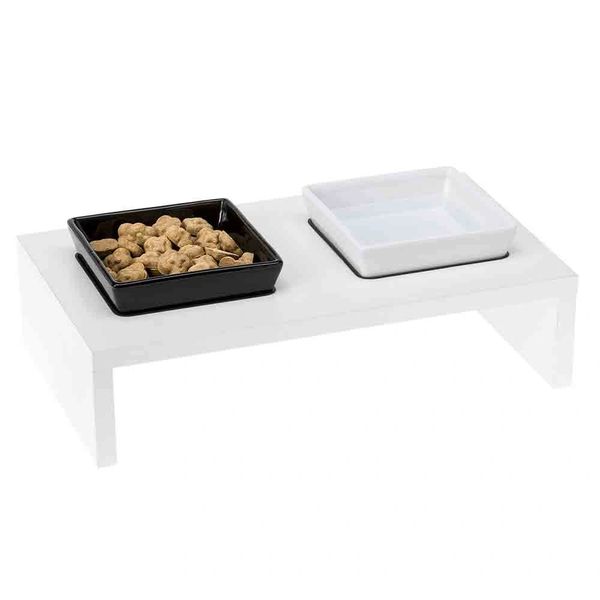 MAKI 01
A good alternative to traditional bowls, an elegant accessory to provide your dog with food and water at the same time, in a hygienic manner.
Maki consists of an elegant bowl support made of robust wood and a pair of ceramic bowls, in perfect Japanese style! The roomy bowls are easy to remove from the base for cleaning. The bowl support, elevated from the floor, has anti-slip rubber pads to ensure maximum stability, and can be lifted and moved easily.
The Maki bowl support for cats and dogs comes with two Altair bowls, black and white, also available for individual purchase. Maki 01 comes with two Altair 14 bowls (0.5 litres each).