MIRTO 2 SMALL ANIMALS (84654299)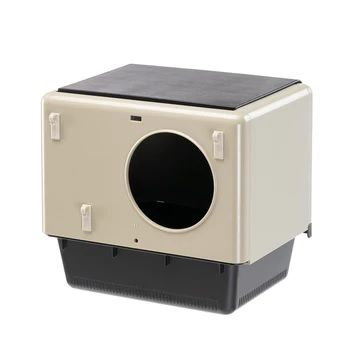 MIRTO 2 SMALL ANIMALS (84654299)
MIRTO 2 SMALL ANIMALS
This house for chinchillas, once filled with sand, will be the ideal place for the rodent to indulge in their favourite activity, namely rolling around to clean themselves. The nest will also offer a safe shelter for your little friend, especially during the day, when the chinchilla usually rests. Indispensable for the period of gestation and rearing of the young, finally, it is also useful for rearing and protecting the new born.

Comfortable and spacious, the house is equipped with opening roof and removable lower drawer for easy inspection and cleaning, with a secure locking system. The accessory can fit into different chinchilla cages.

Mirto is an eco-sustainable product: it is in fact produced with material from industrial and post-consumer recycling, for the safeguard of the environment in which we live together with our animal friends.