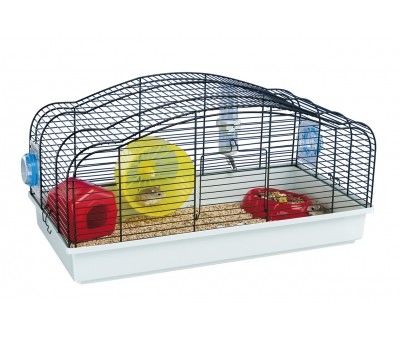 ORIENTE
Hamster cage with rounded roof
Dimension: 49,5 x 31,5 x h 25,7 cm
Plastic coated wire net struture
Oriental shape roof
Removable plastic base for easy cleaning
Complete with accessories

Oriente 10 is a traditional hamster cage with a plastic base and a painted wire mesh structure. The rounded shape of the roof gives a touch of refined originality to the habitat. On the front of Oriente 10, there is a useful door that can be opened and it is also equipped with accessories for hamsters, including a nest, a feeder, a drinking bottle and a plastic wheel.