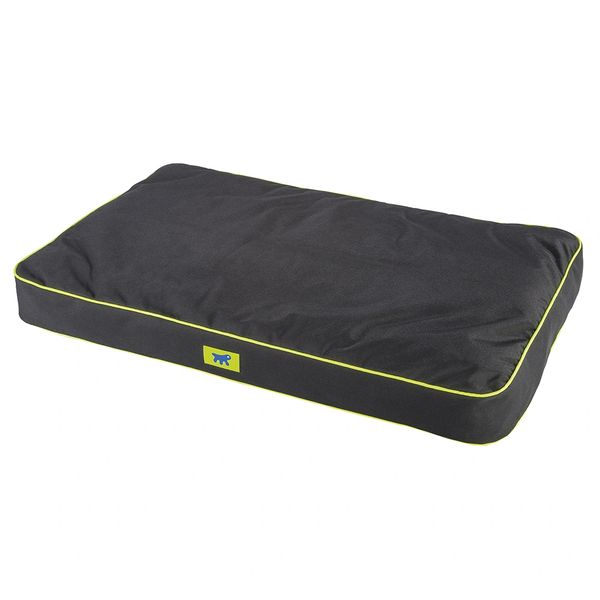 POLO 65 (81087012)
POLO 65: 65 x 40 x h 8cm
POLO 80: 80 x 50 x h 8cm
POLO 95: 95 x 60 x h 8cm
POLO 110: 110 x 70 x h 8cm
Hard-wearing and waterproof fabric

It can be machine washed at 30°C

Available in four sizes and three colours among which the new green
Polo is the ideal cushion for your pets to rest on. It is easy to clean and take care of, as its internal padding can be removed, thanks to a convenient zip fastener. Polo is part of the new Ferplast Tech Line, featuring the use of scratchproof, hardwearing, waterproof, hi-tech materials. 
Dog cushions Polo are available in three different colours: black, brown and new military green. Suitable for dogs of all sizes, they come in four different sizes from a minimum of 65 cm to a maximum of 110 cm. length.
Polo can be machine washed al low temperature maximum 30°.