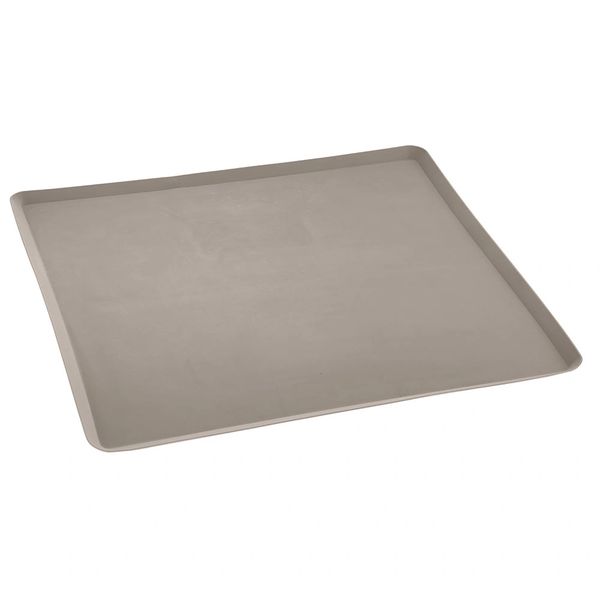 PROTECTIVE PAD
This protective silicone mat for dogs is really practical, perfect to keep the environment well clean and promote home hygiene. Is in fact useful to contain food and water dishes, thus preventing the floor from getting wet and/or dirty. Used as a base for Ferplast absorbent Protective Pads for dogs, it is also great for house training your dog. Thanks to the raised edges, it provides better containment and is perfect for pads of up to 60x60 cm. Waterproof, they are easy to clean. The ideal accessory for Ferplast's absorbent Genico Basic and Genico Medium pads, all equipped with adhesive strips and thus easy to stick to the mat.
Take it with you wherever you go: Protective Pad is easy to roll up and takes up very little space! 60cm x 60cm x h1.5cm
The absorbent cloth and accessories in the photo are not included.