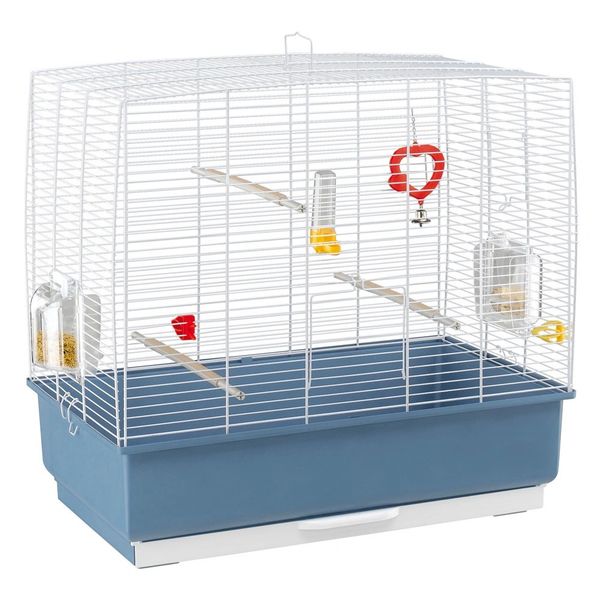 REKORD 4
REKORD 4
mong the numerous bird habitats offered by Ferplast, Rekord 4 is a comfortable cage featuring a linear, traditional design. Rekord 4 is a medium-sized rectangular cage, ideal for canaries or small exotic birds. The plastic base is sturdy and has a dirt-collecting tray which is easily extractable for daily cleaning.
Rekord 4 comes complete with accessories such as plastic rubber-coated perches, removable Brava 2 swivel feeders, food clips and a mirror toy with a little bell for birds.
If you wish, Rekord 4 can be combined with the F 71 plastic stand or the Sumet 53 Wood wood support.
Ideal for canaries, exotic and other small birds
Plastic coated wire net structure
Wide plastic base with removable tray
Carrying handle
Accessories included
Recommended optional: plastic Stand F 71 or wooden Stand Sumet 53 Wood