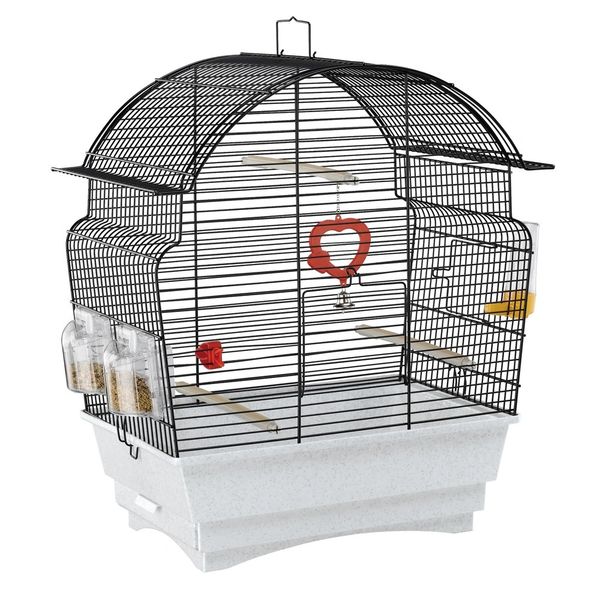 ROSA
Canary and small exotic bird cage
Dimension: 46,5 x 28 x h 54 cm
Ideal for canaries, exotic and other small birds
Plastic coated metal wire net
Plastic base with removable tray
Accessories included

This is Rosa, a bird cage with a rectangular base, a rounded roof and slightly contoured walls, ideal for canaries and small exotic birds. Its compact size means that it can be hung on a wall or positioned anywhere in your home, thanks to the useful plastic stand, which is available as an option. Rosa comes complete with accessories: Brava 1 removable plastic swivel feeders, rubber-coated plastic perches, a drinking bottle, a food clip for holding vegetables and a toy with a mirror and a little bell. It is available in one version, with a white marble-look background and black painted wire mesh. 




This birdcage is easy to keep clean and tidy: just pull out the plastic tray and remove the dirt.