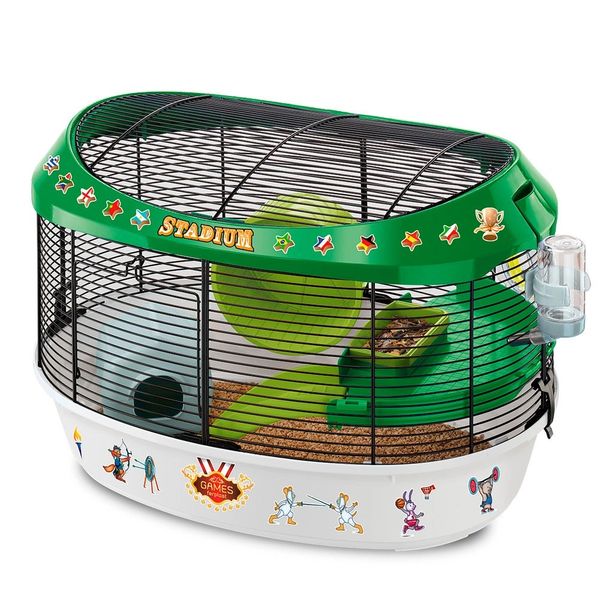 STADIUM (57922699)
STADIUM
Stadium is the ideal cage for all hamsters that like to keep fit. It comes with colourful stickers that you can use to personalize it according to your taste and feature designs based on sports like swimming, tennis and baseball. Stadium comes complete with useful accessories like a nest, a wheel, which is essential for exercise, a feeder, a drinking bottle, a little shelf and a ladder.
This hamster habitat is divided over two levels for the different moments of the day: the upper level is for eating and drinking and the lower level is quieter and ideal for resting. Stadium has a varnished wire mesh roof, which allows proper air flow and is easily removable for cleaning.
Have fun creating new paths and play areas for your hamster! Stadium is, in fact, a modular cage, designed to be connected to other living units for hamsters, via accessories or transparent tubes that you can find within the range of accessories for rodents.
Ideal for lively pets
Ready to be connected to tubes or modules
Removable roof for easy cleaning
With nice decoration on the base and on the roof